No matter how much we may try to deny it, social media engagement has become a vital part of today's most effective marketing strategies.  Social media networks like Facebook, Twitter, Pinterest, Instagram, and others provide a cost effective way to connect directly with current and potential clients, allowing for virtually instant communication and feedback to a massive number of people around the world.  But despite the success of the various social media marketing platforms, one seems to have had a great deal of trouble finding its steam: Google+.  Google's attempt to establish an alternative to Facebook has never had the massive popular appeal of its predecessor and many analysts point to recent events as signs that it is being phased out.  Still, Google+ has a number of key features that may make it particularly valuable to emerging businesses in highly specialized niche markets.
After it was rolled out in 2011, active user numbers for Google+ rose rapidly, hitting 540 million within two years of launch.  Unfortunately this is less than half of the 1.44 billion active users that currently populate Facebook.  Moreover, studies showed that despite those respectable numbers, few people were actively engaged on the platform. A Nielsen study in 2013 found users were spending an average of 6 minutes and 47 seconds on the site, compared to Facebook where users were spending 6 hours and 44 minutes. Despite many efforts to integrate Google+ into the wider social media experience, the platform was never able to catch on with a significant audience.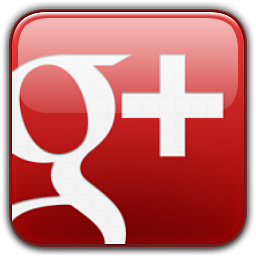 But perhaps appealing to a massive audience is not what Google+ really needs.  Independent analysis found that only 0.3% of all Google+ profiles have made public Google+ posts in 2015.  While that may sound dismal compared to the regular engagement that Facebook users have come to expect, it is actually far more significant than it seems.  That 0.3% equates to around 6.6 million users, a significant potential audience by anyone's standards.  More importantly, Google+ allows users to group connections into subsets and communities by using "circles."  This makes it possible to specifically define a target audience and emphasize content driven media by giving posts relevance and staying power that they would lose in other social media forums.  On Facebook or Twitter, for example, posts about a business are forced to share space with information and commentary on a vast array of subjects.  Unless your audience happens to be watching at the exact moment you post, content will inevitably be buried under a deluge of irrelevant and unrelated verbiage.  Although a Google+ post sent to a carefully defined "circle" might not reach as many people, it has the advantage of speaking to exactly what that particular group wants to know.  When customers want specific information about a topic that relates to a specific business, Google+ may give them the ability to find it without having to sift through political news, celebrity gossip, or pictures of their cousin's new baby.
In an effort to further evolve along these lines, Google+ recently added a new feature, called "Collections", to its arsenal.  This Pinterest-style content-sorting option allows users to group images and posts together by topics, a capability that would seem ideal for companies trying to get specific visual content to a narrowly defined target audience.  This, combined with the recent unveiling of a re-vamped Google Photos app and the announcement, earlier this year, of the impending Google – Twitter partnership that will provide Google full access to Twitter's stream, may cast a bit more doubt as to whether or not Google+ will be going anywhere anytime soon.  By working with their engaged user-base, Google+ could find a new life.  Focusing specifically on improving user experience in areas where they are already seeing engagement may effectively stimulate growth in those areas, further differentiating Google+ from other social media platforms and giving it the opportunity to carve out its own distinctive niche.
For more helpful hints about navigating social media strategy, or to find out more about the marketing services we offer, contact McCauley Marketing Services today. Be sure to connect with us on Facebook, Twitter, and Google+.