Facebook updates are at it again and this time, they are entering the live video streaming arena. Video sharing has always been something Facebook users could share on their pages, but live streaming video is a brand new feature they've added to stay competitive to already popular platforms Periscope and Meerkat. Starting out as a feature only available to celebrities with an already established and extremely large follower base, now, Facebook Live is being rolled out to everyone – both businesses and users. Before you jump on the streaming bandwagon, the McCauley Marketing Services team wants to make sure you know everything there is to know before going live with Facebook Live.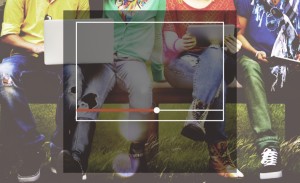 Facebook Live
Perhaps you've noticed Facebook Live video streams featured by big news publishers, magazines, Hollywood celebrities, bloggers, etc. who amass hundreds of thousands and even millions of active followers. With the click of a play button, followers and non-followers are able to start Facebook Live feeds to instantly gain access into the viewer's life. Active viewers can leave live comments that are fed simultaneously to other viewers and the stars of the Facebook Live video so they're able to actively participate in a more engaging way by literally responding to comments they receive. Often, brand and personalities will use video for question and answer opportunities, tutorial videos, to promote events that they're attending (like offering viewers backstage access), and even air everyday things that are happening like event preparation or unboxing new merchandise. In addition to a feature that owners within a business profile or personal profile can access, Facebook Live can be used within Facebook Groups and Facebook Event Pages to liven up social media content – bringing even more opportunity to give users unique glimpses into other user's lives, interact if they choose, and connect with users with similar interests within the same video. There's no time limit to Facebook Live streams so you can share as much, or as little, time as you want with your audience.
Facebook Discovery
This feature is quite appealing if you ask us. Adding a dedicated discovery tab opens the doors for anyone to get their content seen in the same arena as big names in the entertainment and business industry. The Facebook Discovery app lets users see what the world's talking about and have instant feeds of live video from friends and business pages they follow delivered to them instantly. On top of that, users can filter relevant topics and related content that interest them for both live and non-live feeds (meaning the live feed has ended but a recording is saved for viewers to watch at a later time). Facebook Live also features a map tool where users can see where in the world videos are being broadcasted live and what's trending worldwide. Discovery also lets friends invite other friends to join them in watching a live feed, which serves as even more opportunity for businesses to boost shares and potentially increase content viewers.
Facebook Live Insights
What good is a new feature if you can't track a campaign's effectiveness with analytical insights? Don't worry – Facebook Live has that figured out too. Unlike Facebook's recent algorithm changes that restrict a business page's content reach to only fans, followers, and at times, their friend's connections. Facebook Live is focused on entertainment versus participation and live streams have potential to reach thousands of new users in your target audience. New video metrics that Facebook Live tracks are unique in that they provide greater insights than any metric-tracking capabilities that Periscope and Meerkat have (Periscope and Meerkat currently do not offer these types of insights in their in-app features). Details that are tracked include how many viewers are tuned in to the live broadcasts, how long people are watching, when people are dropping off of the live feed, and a total of how many live and non-live views a particular video racks up over a specific time period.
Is Facebook Live Right for You?
When it comes to new ways to integrate new social media features into your marketing strategy, some platforms are more advantageous than others. Facebook is one of the most widely-utilized social media platforms out there currently and the introduction of Facebook Live on a larger scale is a great thing coming for all of us. You don't have to start from scratch like trying to gain Snapchat followers, or add a larger budget for social media advertising because Facebook seems determined to continue building their platform in direct competition with those apps that were Facebook Live's predecessors. It may take some time to see what the potential success of Facebook Live for our healthcare clients, but this is one thing we are excited to start utilizing more in the future!