These days, all businesses use social media. That doesn't mean they all use it well. When applied properly, social media marketing can provide a cheap and easy way to engage with your customers and get your message out into the world. When applied improperly, well, the results can be downright ugly and confusing. With this in mind, we've provided a few simple tips to help you avoid oversharing online: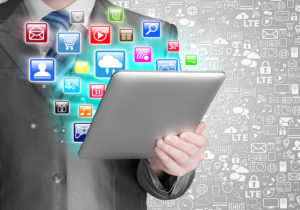 Beware of Posting Too Much
Your posting frequency is an important factor when it comes to building and maintaining social media followers. How much you post should be dependent on what kind of business you're running, what demographics you're targeting and what goals you're trying to achieve. You definitely want to be present, posting regularly to engage with your audience. But you also don't want to bombard your followers with too many posts over a given period of time. Constant posting can have a negative effect that can lead to followers ignoring your feed, or worse, unsubscribing entirely. It's a fine line. So be aware of your posting schedule space out your posts for optimal reach and minimal follower aggravation.
Never Get Too Personal
Telling personal stories on your business page isn't necessarily a bad thing. These kinds of stories and experiences can be used as an effective means of connecting and relating to your audience. However, it's essential that these stories are in some way related to your brand or overall message. You also don't want to risk posting too much personal information. Be careful with any material that may be too political or religious. You don't want to risk alienating or disturbing your clients or customers.
Pictures Go a Long Way, but Pick the Right One
No one wants to look at a wall of text. A well-placed picture can go a long way towards making your post more inviting and engaging than a post consisting of only text. While you may want an attention-grabbing photo or video to attach to your post, it's important that your picture be tasteful and relevant to your company or product. Pictures and videos are great, but you don't want to distract your reader from the message you are trying to get across.
To wrap it up, there is a lot you can do to prevent oversharing. Though be warned, some mishaps may be unavoidable. People make mistakes. Spelling and grammar errors happen. Make sure all of your posts are being sent from the company account and not the personal account of the sender. While seemingly minor, this type of slip up can make your social media presence seem sloppy or disorganized. So be present and attentive and always keep the interests of your customers in mind while posting. Social media marketing opens up a world of possibilities for your business. How effectively you use it us up to you.