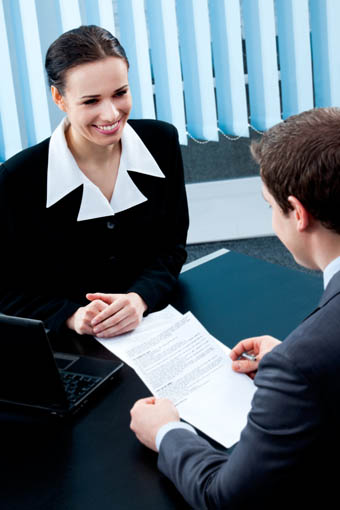 McCauley Marketing Services' ever-expanding Atlanta based clientele requires an incredible amount of attention from each of our detail-oriented, driven, communication professionals. We are constantly looking for creative, skilled individuals in the writing, graphic design, and telecommunications fields to help provide our clients with the best possible marketing coverage. If you believe your individual skill could benefit our clients, please send us your resume and a design or writing sample (specific to your expertise) to jobs@mccauleyservices.com.
We post individual jobs as they become available, but are continually accepting general applications. Please check back often for interest-specific positions. We look forward to hearing from you!
Assistant Web Developer and Graphic Designer Wanted
Your role will be assisting our Lead Web Developer.  As Assistant Web Developer and Assistant Designer, you will be responsible for designing, producing, and maintaining monthly client print ads, flyers, newsletters and other print related graphics.  Experience in web design is a must.  SEO and social media is helpful.
DUTIES AND RESPONSIBILITIES:
1. Assist in designing client web sites including: graphic design, site navigation, and layout of content
2. Assist in maintenance of client websites including copy changes/additions, photos for update, page additions, multimedia incorporation, web analysis reports, etc. as well as troubleshoot problems (error pages, etc.)
3.  Assist in producing and maintaining monthly client print ads, newsletters and other print related graphics.
4. Assist in formatting, posting and maintaining of client blogs (i.e.-plug-ins, etc.); as well as troubleshoot problems.
5. Assist in formatting and posting of online newsletters for client
6. Perform weekly keyword searches for various clients as production schedule dictates.
7. Crop and color correct photos for web.
8. In addition to these typical duties, may perform other duties as projects dictate.
9.  Convert files for print
EDUCATION/PREVIOUS EXPERIENCE:
Bachelor's degree (B. A.) from four-year College or University or working toward this type of education; or one to two years related experience and/or training in web design.
* Must have exemplary time management abilities, strong organizational skills, pay close attention to detail, and possess creative problem-solving ability.
*Web development experience; content management systems (WordPress preferred, Joomla and Drupal a plus).
*Ability to closely follow directions.
* Knowledge of HTML, XHTML, HTM, CSS, JavaScript, and JQuery.  PHP and knowledge of FTP a plus.
* Knowledge of search engine optimization (SEO) and meta tags.
* Must know Adobe Dreamweaver, Photoshop, Illustrator; knowledge of InDesign, Flash, and Contribute (or other similar content management software i.e. word press, Joomla) helpful.
* Knowledge of social media sites (i.e.- Facebook, Twitter, etc.).
* Knowledge of/ interest in current web-design trends and techniques
* Applicants should live in or commute to the Atlanta (Norcross) area.
* Ability to work legally in the United States.
Please include Cover Letter, References, Salary Requirements and Date Available to start when replying.  Email application materials to atlmarketingjobsearch@gmail.com