Before browsing a new store, choosing a new dry cleaner or trying a new restaurant in the neighborhood, you may often read online business reviews to determine which place you should visit. Online reviews can appear everywhere from websites dedicated to reviews like Yelp, Vitals, or CitySearch down to social media with Facebook business pages and Google+ profiles. Recently covered in a FOX News story, officials have cracked down on businesses paying writers to create phony online reviews to improve their own ratings and sabotage others' reputations. Since checking the validity of each customer review is timely and difficult, McCauley Marketing Services offers reputation management for clients by monitoring online profiles and their respective reviews.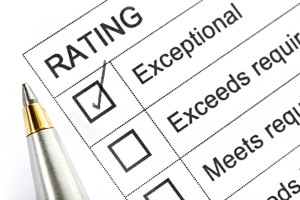 According to FOX's story, a business owner with a low rating on Yelp has experienced a decrease in sales and even a negative impact on his relationships with clients and manufacturers. Some consumer watchdogs have set up imposter businesses to capture fake online reviews, but not all false reviews are necessarily negative. Companies may also pay for positive reviews to boost their own reputations. At McCauley Services, our marketing specialists find and monitor user review sites where our clients may be present on. Responding to negative reviews can reinforce potential and existing customers that your online reputation and customer relationships are important to you.
In addition to managing online presences, it is important to also remind your [real] customer base to review their positive experiences with the service or company. Not only will this maintain a positive digital reputation, but it also offers customers an opportunity to provide helpful feedback and offer a consumer's perspective.
If you are interested in learning more about our reputation management services or other marketing services, contact us today. Be sure to connect with us on Facebook, Twitter, Google+, and Pinterest for the latest marketing news and tips.