In a previous marketing blog, we discussed the growing presence of social networking and blogging for medical providers. The latest statistics from the American Academy of Facial Plastic and Reconstructive Surgery (AAFPRS) showed that 42 percent of patients consulted social media and blogs for advice prior to choosing a cosmetic or reconstructive procedure. Website visitors often browse blogs to learn more about a company's product, service, or perspective. Since many of our clients at McCauley Marketing Services are in the medical field, we help them build blogs with rich, optimized content to educate existing patients and attract new ones.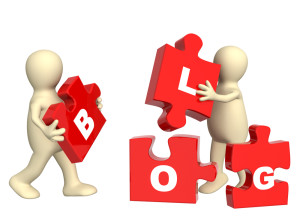 Research conducted by Forrester Research, a market research company, proved that 90 percent of buyer decisions begin online. Creative copywriting and optimized content are essential to attract traffic to your business's website. Not only do blogs provide content for audiences, but they are important to generate effective search engine optimization (SEO) to promote your business. However, blogging takes time and can be challenging to consistently create new and relevant content. If you have found your blog sitting idle for a while, the McCauley Marketing Team offers a few tips to keep your readers engaged:
Refreshing old posts: If previous blogs still contain relevant information, update or further continue the topic. Update blogs with new images, a different headline, and new keywords. Your target audience may have expanded or changed since its first posting.
Spreading the news: Turn press releases or published articles into a blog post. Readers are interested in what's newsworthy.
Keep it short and simple: Every blog post doesn't have to include a comprehensive 500-word article. Consider writing a short comment on events, news, articles, or even other blog posts to keep readers engaged and your blog up-to-date.
Enlist other writers: If you're pressed for time or content, you could invite other industry professionals or staff members to help develop posts. Guest bloggers can offer a new perspective and bring new followers to your blog, especially if the blogger has a following of his or her own.
Check your resources: Share ideas and topics with other writers and members of your team and follow credible news sources and professionals on social media to develop fresh ideas. While the internet lends itself to providing abundant information, it is imperative to fact check research and visit reputable websites.
McCauley Marketing Services understands the importance of engaging readers and generating visits and prospects for our clients. For more information on our marketing services or if you're interested in professional help with your site's blog or SEO, please contact us. Also follow us on Facebook, Twitter, Google+, and LinkedIn for the latest marketing news.