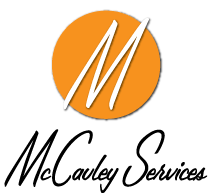 Are you ready to take your business to the next level? A thoughtful marketing plan and public relations' strategy can help your company with that extra oomph you may be missing. At McCauley Marketing Services we offer over a decade of experience and an extensive menu of services to help you successfully achieve your business goals.
Whether you are looking to expand your social media presence, need an updated logo, or are interested in developing a website, we are here for you.  If you would like to improve your marketing, public relations, and advertising strategy, we recommend viewing our portfolio to see a preview of our work.
Our online portfolio highlights advertisements, logos, corporate ID pieces, websites, flyers, brochures, newsletters, press releases and more that we've created for a range of clients from medical professionals to industrial corporations.
Logos and corporate ID need to accurately depict your brand and business identity.  Advertisements must ultimately help increase company revenue. At McCauley Services we use our combination of creative and technical talent to provide you with quality materials and thoughtful strategic planning.
When people are searching for a service or product, the first place they often look is online. A business website should be strategically planned, informative, and functional, as well as aesthetically pleasing to the consumer.  Our web developers and copywriters combine branding efforts including SEO and original web content that reflects your company's personality to provide you with a website that delivers a favorable web presence.
No matter what the scope of your needs, we will work with you to meet your individual business goals. If you would like to find out more about our services and how we can help market your business, please contact us today. Be sure to connect with us on Facebook, Twitter, Pinterest, and Google + for the latest marketing tips and news.