Social media marketing is an important part of spreading the word about your business, and for good reason. Not only is it an inexpensive way to reach a large number of potential customers at once, but it makes it extremely easy for your followers to tell their friends about you, too – usually with a single click. But, like any other marketing strategy, you'll get more bang for your buck if you know all the tricks and best practices, including how to effectively use the hashtag.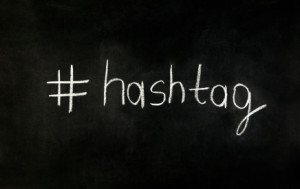 Why is it so important to understand and use the hashtag effectively?
The hashtag is a potentially powerful tool which is becoming more and more widely used across social media platforms, from Twitter to Facebook to Google+ to Instagram and more. By putting a handy categorization label on your post, a hashtag helps users to find applicable information more quickly, and it's also a way for you to quickly get involved in topics that users are already talking about it.
Tips to help you master the hashtag:
Keep up with trending hashtags. A trending hashtag is one that is being used in high frequency. They often correspond with highly-talked-about news and events, like #Oscars. While being flexible about your social media posts can help you take advantage of trending hashtags when they arise, there are also certain hashtags which are predictably popular, like those relating to holidays (#Thanksgiving) or those relating to "theme days" (#tbt for Throwback Thursdays).
Find the "magic number" of hashtags to use. In general, for social media marketing, it's best not to use more than one or two hashtags in a single post. If you use too many, it looks like you're spamming to try to get engagement, and as a result, data shows that engagement actually tends to drop if you use three or more hashtags.
Don't limit your hashtags to Twitter. Even though they were first made popular on Twitter, most popular social networks have also begun using hashtags, so remember to also include them in your Facebook, Google+, and Instagram posts.
Use original hashtags to further your brand. While you could create a hashtag using your company's name (or a spin on your company's name, like #AskMcCauleyMarketingServices), you can also hashtag terms which align with your business's branding.
Join conversations which are already happening. Rather than trying to start your own conversation, use hashtags to chime in on topics your followers are already talking about. While it's often not a good idea to "take sides" on a hot political debate or controversial issue to avoid alienating customers who disagree with you, it can be endearing and community-building to get on board with positive campaigns, like offering support after a natural disaster.
Don't force it – only use hashtags which are actually relevant. Just like stuffing your post with twenty hashtags, if you use hashtags that aren't really relevant to what you're saying (like, "we have a sale on skincare products! #superbowl"), followers could get annoyed and start ignoring your page.
Just like any skill, learning how to use hashtags effectively takes time and experience. In addition to using the tips above, recognize that every audience is different, and that the only way to find out the best way to reach your specific audience with hashtags is to try different ideas and consistently track your engagement, reassessing every so often to see what's working best. To discuss how our social media experts can help you get the most out of your web presence, schedule a meeting with McCauley Marketing Services. Or, for more helpful marketing tips, join us on Facebook, Twitter, and Google+.