It's pretty clear that there's no such thing as a solitary perfect marketing strategy which works for everyone. If there were, advertising would be as simple as following a basic formula, but as anyone who's promoted a business knows (including all of us at McCauley Marketing Services), it's much more complex than that. Why? Largely because of your audience. The question of which consumers you're marketing to will impact which avenues you use, what content you produce, and much more. As a result, it's crucial to have a strong understanding of who you want these people to be, so in this blog, we're taking a closer look at the benefits of knowing your target audience and offering some tips to help you work toward that goal.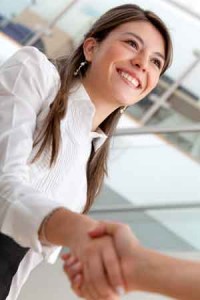 Why it's Important to Know Your Target Consumers
Knowing how to focus your message When you create marketing collateral like ads or even social media marketing posts, you'll get more success when they're made to speak directly to your target audience. You can emphasize what's important to them, so it's more likely to speak to them on a personal level.
Knowing where to reach them If your target demographic includes mothers, you can focus your budget on parenting magazines and schools, but if you want to concentrate on senior citizens, it may be more beneficial to seek out media sources and local establishments that they frequent more often.
Knowing whether the market is even large enough You may be a med spa who's been focusing on high-end treatments, but if your market research shows that there are few residents in the area who can afford your services, you'll be able to adjust and begin offering services in a wider variety of price ranges rather than waiting until your profits have taken a hit before realizing the problem.
Tips for Defining and Understanding Your Target Consumers
Create a vision of your ideal patient or customer Where do they live? What kind of family structure do they have? What are their priorities and values? What do they want from you? But, perhaps most importantly, is this a realistic vision? And remember, while this may be your target consumer, don't get overly fixated on them and exclude all the other people who can be great customers as well.
Don't reinvent the wheel In this data-centric era, there's no shortage of information already available, so start with existing demographics and other information before trying to do research of your own.
Gather both demographical and psychological information While it's great to know you're marketing toward, say, couples in the 30s with incomes above $75,000, you should also think about what the priorities of your target audience will be, what their values are, what goals they're likely focused on, etc.
Explore your existing consumers For instance, if you're a plastic surgeon, try offering a free gift certificate to any patients who take a survey about what attracted them to your practice and what some of their goals and values and activities are. As an added bonus, this could also help your customer relationship management.
Use web analytics Look for web tools which will let you track the types of patients who visit your website, what pages they're interested in, how they're finding your site, and other qualities which can give you important insight about their priorities.
Narrow down which services you want to focus on If you're a medical equipment supplier, you may say your target audience is everyone, because anyone may have a friend of family member who uses an inhaler, a sleep apnea machine, a wheelchair, or other equipment. But you can narrow your focus by deciding to specialize in, say, the needs of the elderly and advertising accordingly. Remember, this can shift as time goes by as well.
Consider partnering with other businesses Other professionals in your industry (or in a related industry) can be great resources for referring patients or customers whose needs they can't meet. Based on the demographic and psychological information you've gathered, think about what other types of companies your ideal consumer would be visiting.
Continually reassess and adjust So many businesses simply do market research when they're first starting out and then use the same data for years on end, but demographics and consumer attitudes can (and do) shift constantly, so you should always be looking for changes and adjusting your efforts accordingly. It's also important to look at the bigger picture and consider changes to the economy, healthcare laws, and other new developments that are relevant to your business.
If you're feeling a bit overwhelmed by the idea of delving into the details about the audience you're trying to reach, you're not alone. Market research is an invaluable part of making your business successful, but it requires a certain degree of expertise, time, and resources, so we're here to help. To start discussing what we can do for your company, schedule a meeting with McCauley Marketing Services. Or, for more tips and helpful insights, follow us on Facebook, Twitter, and Google+.