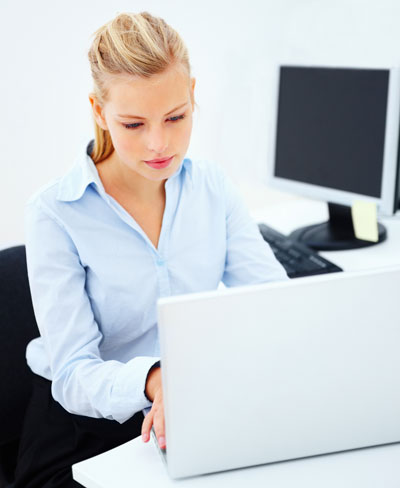 It's every business owner's worst nightmare—the negative online review. Impossible to control, people feel like they can say whatever they want behind the anonymity of the internet. Sites like Google, Yelp, and Kudzu allow consumers to rate and review everything from restaurants to plastic surgeons so other patrons can know what to expect. While these sites offer people a place to really sing your praises, they also give unhappy customers a venue for retaliation.
When you inevitably meet the day that you receive an angry review online, here are a few things to remember:
Don't ignore it. It won't disappear. You may think that negative reviews online don't really affect your business, but the internet is becoming the new word of mouth. If your friends urge you to stay away from a restaurant because the waiters are jerks, you're more likely to try a different place. By ignoring online reviews, you're letting unhappy customers dictate what hundreds or even thousands of potential customers see as an online representation of your business meaning it's equally important to respond in a timely manner. Furthermore, it's meaningful to customers who write negative reviews for someone to reach out and let them know their voice has been heard. Replying to a negative review will not only redeem your company's online reputation, but might even help you gain back a disgruntled client.
There are rare occasions you may want to ignore certain reviews like when you come across one from five years ago. It's better to ignore that than open up an old can of worms. Seek professional help from an experienced reputation management company to get more information on when NOT to respond.
Never respond negatively.  Kill 'em with kindness, but don't be a pushover, either. While it's easy to get caught up in the emotion of bad reviews, the internet is never a place to argue. Online etiquette is easily muddled when typed instead of said in person. Don't blame the person or try to defend yourself in a belligerent way. Instead, phrase things in a reconciliatory tone that doesn't reflect poorly on your business. If they get the facts wrong, correct them! If they're complaining about the worst haircut ever and you're a dermatologist—say so! If reviewers are making detrimental claims that can be refuted with evidence, we encourage you to link to that evidence in your response so researchers will have confirmation of your claims. For example, if someone is claiming you've been sanctioned by the Better Business Bureau, and your slate is clean, link to your BBB profile for validation. Additionally, giving them business contact information in your response is beneficial as it can help keep them from retaliating via online reviews that are visible to everyone.
Apologize for the bad experience, and make amends. Most often bad online reviews are about bad customer service. People write when their service expectations just weren't met. Just because one customer had a bad experience, doesn't mean your company is bad at customer service all the time, though. Without admitting fault, say you're sorry that the client's service expectations weren't met and ask for an opportunity to earn back their business. Whether it's a gift certificate or a replacement product, a repeat customer is worth the small cost of making sure their testimonial is a positive one.
If it's serious, get assistance. While most people are genuinely disgruntled, there are some online reviewers who are just mad at the world. If negative online reviews turn into harassment, don't hesitate to seek help. As a customer relationship management firm, we know that laws regarding evidence on the internet are still being firmed up, and it's always smarter to cover your bases.
Maintaining your online reputation is more than keeping your website up to date and staying active on social media. Responding openly when you get a negative online review shows that your clients and their positive experiences are your top priorities. For more online marketing tips and the latest in internet news, follow us on Facebook and Twitter.