In an age where millennial marketing seems to reign supreme, social media marketing has become a sort of logic puzzle of sorts as we try to keep up with an ever-changing shift within the minds of the consumers. One day Facebook is on top, then the next, it's being surpassed by a hot, new app that's got all the kids clamoring with excitement. One such platform in particular, Snapchat, has officially become the go-to choice as favorite social media app as of 2016 – yes, even Facebook was no match. Sure, it's hard to ignore the popularity of Snapchat with the hundreds of articles explaining why you're missing out if you're not already a part of the club, but certain businesses, like medical practices, should really take time to consider how the introduction of something like Snapchat will do for your growth. If you're wondering, "is Snapchat right for my medical practice?" here's what the McCauley Marketing Services team would say.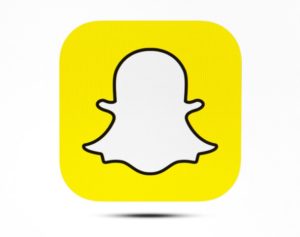 The Composition of Snapchat – since the start of Snapchat in September 2011, there are a reported 100 million daily active users; the largest represented group of users belonging to those between 13-34 years old. Within the same age range, more than 60% of all smartphone users in the U.S. reported using Snapchat. What's most interesting is that of the total daily active users, 65% of those actively contribute content – sending as many as 9,000 snaps per second (we'll get into what snaps are in a minute) and racking up 8 billion daily views.
How Snapchat Works – Snapchat is only available on Apple and Android mobile devices, and while they have a business website, you're not actively able to use the app's features. When users open the app they are met instantly with their camera phone that lets you take a picture or record a video which are called "snaps" (note that it must be done organically through the app and you're not able to use images or videos that you previously recorded on your phone outside of the app). Once you've gotten your graphics, you're then able to set the time limit of how long this can be viewed, select a fun filter, add text, emojis, jazz it up however you'd like, then proceed to post. You have two options when you get to this stage: send the image/video to users you are connected with (meaning you both have added each other's unique username – you're not able to connect with someone unless you're both on board) or post the graphics on your story, which is a collection of posts that can be viewed for up to 24 hours (when sending graphics to specific users and not posting a story, the image is gone forever once the timer runs out). Within the app, you're also able to chat with connected friends (these chats also disappear once they've been read), access live video inside the chats themselves, send money to friends, and check out paid, targeted content from major brands within the Snapchat Discover feature.
Who Benefits Most from Snapchat – Now this is the real question. Yes, there are opportunities to pay for advertising within Snapchat but here's what it would cost you:
Snapchat Discover – up to $700,000 per day
Snapchat Filters – up to $200,000 per day
Unlike Facebook, Snapchat doesn't have the ability to help you grow your following by paying to reach new users in your target demographic. It's definitely something that can help demonstrate your personality and individuality, it tends to work best for those who are personality-based businesses, celebrities with millions of Twitter and Facebook followers, brands with deep advertising pockets, and rising internet bloggers, YouTube stars, etc. In our experience, it's the brands or influencing public figures that are most active on social media who then direct their users to join them on Snapchat to see them do things like, take selfies in the mirror, show users the concert they're enjoying, user filters to distort their faces, be silly, be serious, the sky's the limit. Snapchat is great at letting users feed their curiosity into the most obscure parts of a person's life, but it's not going to work if a company or brand isn't relatable. There's nothing more potentially damaging than when a medical practice or business trys to insert a brand into a conversation where they appear to be trying to hard or acting in a way that isn't their natural personality.
To Snapchat or Not to Snapchat – Unless you have hundreds of thousands, or even millions, of followers on your other social media pages, Snapchat could just be a wheel-spinning endeavor as there's no way to link your website, know what's being said about your content, or quantify the returns that come from using the app. Just because something is popular among a large group of people doesn't always mean that it's right for you. Yes, the hype makes it seem like you'll be left in the dust to your competitors, but in this case, we're telling you it's not the same (at least for now, unless Snapchat strategy changes – but we'll just have to stay tuned to see)! Focus on the healthcare marketing strategies you've already put into practice, strengthen these platforms, and really consider the time, effort, resources, and money that is realistically needed to successfully incorporate new strategies into your own. The goal is to be more of a trendsetter than a follower – you just have to know what tools will help you achieve that, and what shiny new toy will only serve as a distraction.