With all the updates that have been happening to just about every social media outlet, it's been kind of an overload trying to navigate which new updates will affect marketing and advertising strategy in the near future.  When it comes to leading the pack, Facebook is certainly one of the top contenders and they are making sure they continue to improve both functionality and design appeal for their users.  Recently we discussed some of the new Facebook changes that are coming to profiles, and while they are going to be a welcomed visual change, it's not what's really going to affect us and our marketing efforts.  Let's take a look at two more Facebook feature updates that we think all marketers should become familiar with: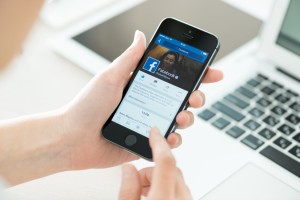 Call to Action Buttons
There's nothing we may love more than a visually pleasing call to action button.  It's how we put a spotlight on a particular service or product and announce specific actions to consumers.  Want someone to know you have a special promotion running?  Try adding a larger than life call to action button as a teaser that will take them directly where you are offering your services, whether that is on social media pages or directly on your company's website.  The call to action button has been a feature on mobile business pages but they can be easily missed.  Facebook has decided to give them a makeover and make them more prominent because increasing visibility means increasing the potential that your customers will actually see it!  Now, call to action buttons will be able to be seen directly beneath your cover photo (this is for the mobile application).  This is in hopes of increasing a business' conversion by allowing more users to have the chance to complete an action we prompt them to take.  Additionally there is speculation that Facebook is trialing additional features for mobile including a "call now, send message, and contact us" button that will put customers in contact with business without having to search the web.  The fewer hoops we have customers jump through on social media the better!
Page Sections
Now this update is one we are particularly excited about.  Currently we all know Facebook is a great way to promote advertising, but it's not exactly the forum to list every single thing you sell.  With the new update to the business page listings, Facebook is rolling out two brand-new sections that we can add to increase awareness of what we do and what we offer: a shop and a services section.  The shop section would be targeted more to retail companies that sell tangible items and want the ability to spotlight specific products on their pages.  The business services section would be more appealing to businesses that may not have products as their main source of income, but more like treatments (think medical spas and health/wellness centers).  It gives businesses a way to add a significant amount of information about what they offer, but in a more concise way that often appeals greatly to the mobile-driven consumer base.
Figuring out how to navigate the constantly changing realm of social media to improve your business can be daunting, but with dedication, practice, and a hint of creativity – social media can be a great thing for many of us.  We know you can do it!  If you're interested in starting your journey to increasing your business' visibility, would like to secure your presence on social media, or have any marketing questions, don't hesitate to contact McCauley Marketing Services today.  Be sure to also connect with us on Facebook, Twitter, and Google+ to keep informed on all the fun updates social media will undoubtedly be sharing with us in the near future.