Did you know that more than 1 billion users visit YouTube each month and 6 billion hours of video are watched monthly? Pixability, a YouTube marketing and advertising company, recently gathered these statistics in a comprehensive study, "The Top 100 Global Brands: Key Lessons for Success on YouTube," which measured how the best global brands utilize YouTube by way of quality digital marketing techniques and drive of video content. We at McCauley Marketing Services recommend that just like other social media platforms such as Facebook, Twitter, Instagram, and LinkedIn, your YouTube channel should sufficiently represent your business or brand. Pixability generated a list of the best practices for YouTube marketing which we have shared with you below:
Produce high volumes of video content regularly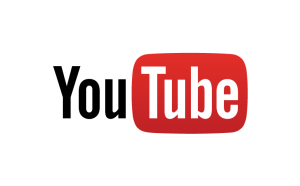 Leading brands produce 50% more videos on their channels compared to the less successful brands and publish close to 500 videos monthly.
Study the inner workings of YouTube's video optimization
YouTube does not follow traditional search engine optimization (SEO) practices in which Google prioritizes web pages with YouTube video embeds. 25% of the Top 100 Global Brands thoroughly studied the optimization of their videos and channels, producing double the amount of tags and playlists.
Video production doesn't need to be of the highest quality to get more views
Publishing a broad range of videos of lower quality is just as effective.
Branding should be consistent throughout
It's not just the video content that is important; titles, tags, descriptions, and metadata are essential for attracting viewers.
Utilize social media platforms such as Facebook and Twitter to share videos to therefore engage others to share as well.
Determine the correct length of your videos
Publish a variety of different videos that represent your brand sufficiently. This can help you collect the necessary analytics to decide the how long your videos should be and discover what may or may not be working for your company. Up to 85% of viewers are most likely to watch videos that are 2 minutes or less.
Studies show that 37% of all YouTube channels have not been updated with new content for more than 120 days. Thriving marketers target their channels to precise audiences.
In order to successfully market your brand via YouTube or other social media networks, we believe that businesses need to present themselves as reputable sources that serve as a connection to valuable content for their followers. By utilizing these YouTube marketing tips, you can create an image for your brand that is relevant, educated, and interesting to viewers.
For more on the latest marketing tips and updates, follow McCauley Marketing Services on Facebook, Twitter, Google+, and Pinterest or contact us for assistance with your marketing strategy.