No matter what industry you are in, one of the toughest things about marketing your business or practice is generating new leads. That's part of what makes social media marketing such an enticing and necessary tool. With so much of the world constantly interacting via social media, an effective social media marketing strategy can attract new patients, clients, or customers that may not have been possible to reach through traditional means alone. Furthermore, when they are combined with other tactics like email marketing campaigns and print advertising, social media marketing can help form a well-balanced approach to marketing your business. However, social media marketing isn't a one size fits all proposition. Depending on your business or industry, the best methods to generate new customers and engage with your audience can vary wildly. Still, there are a few tried and true rules that apply no matter who it is that you're to reach. Allow us to introduce you to the 3 "C's" of social media marketing.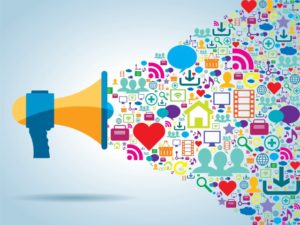 Content
With so much competition online, it's essential to provide your readers with interesting, informative, and relevant content to keep them interested in your pages. This can range from quick messages, blog posts, and company updates, to special promotions, relevant links from around the web, or whatever else you feel is appropriate. Make sure to include a visual component (whether it be in photo or video form) to help catch eyeballs. Also don't forget, the marketing content you post should provide a means to direct your audience towards your business website.
Connection
Good social media marketing is more than just building up a following. To truly get the most out of your time and energy, you must foster a true connection between yourself and your audience. Building trust through social media can be tough since people don't know exactly who they are engaging with, so put your brand's personality into your social media. Don't hesitate to interact with your audience through comments, responses, or direct messages. It's important that your readers feel that there is a face behind the brand.
Consistency
Once you have established an identity on social media, it's important to maintain it. Being consistent means posting with a steady tone and frequency (instead of posting three things one day and then nothing for a week). Set aside a specific time each week to plan what you are going to post and when, and then use social media tools to schedule out your posts in advance. Being consistent can be a great way to build trust with your audience.
Practicing the 3 "C's" can help provide your audience with the engaging and informative social media content they deserve. Once you have effectively built up trust and goodwill with your readers, make sure to stay consistent to keep your social media community thriving. If you need help getting your social media marketing or any other aspect of your marketing plan off the ground, don't hesitate to call the experts at McCauley Marketing Services. Our pros will help custom tailor the perfect marketing strategy for your business or health care practice. For more information, please contact McCauley Marketing Services today. And follow along with us on Facebook, Twitter, and Google+ for more marketing tips, news, and updates.