There's never a dull day at McCauley Marketing Services. We're always pushing our creativity to the limits and working as a team to find ways to get our clients noticed while staying true to their brand and their image, and that leads to a workplace full of exciting new projects and, of course, laughter along the way (you just couldn't make up some of the things that come up in our brainstorming sessions). But sometimes, the laughs come from an outside source, and we think it's good to share the fun a little. And that's why we're here with the latest Stock Photo Fail of the Month.
To build some marketing campaigns on the theme of the Fourth of July, we simply typed "smiling woman, 4th of July" into the stock photo site's search bar, and we were greeted with this: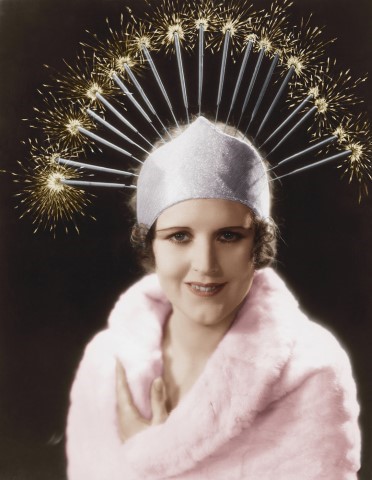 There's so much about this picture that left us confused and amazed (the random choice of the 1920s era, the wardrobe design of a fur stole in a July-themed photo), but truly, the fireworks on this woman's head take the cake. Sure, we all have fond memories of playing with sparklers on the Fourth of July in our childhoods, but even back then, it was all about stretching your arm out as far as you could for fear of the sparks flying off. And at no point did we look at this stick full of tiny explosions and say, "Hey, you know what would be fun? Putting a bunch of these onto a hat."
All jokes aside, here are some tips to help you find the perfect stock photo for your next graphic design project:
On most stock photo websites, you can now filter pictures by overall color, and by the number, age, and gender of the people in the photo. Make sure you're taking advantage of all the features available.
Take a moment to think about the feel your project aims to create—do you want to inspire people? Excite them? Make them laugh? Make them sentimental? Get them moving? Getting in the right frame of mind will help you pick out that perfect image from the start.
Whether you're trying to build a flyer, an e-blast, a billboard, a brochure, or any other of the many different ways you can reach your target audience, finding the right picture is only one piece of the puzzle. If you prefer to bring in a professional instead, or if you want help with other ways to grow your business, schedule a meeting with McCauley Marketing Services. Plus, for more marketing tips and the latest news in the industry, follow us on Facebook, Twitter, and Google+.