As a full-service marketing agency specializing in health care marketing, McCauley Marketing Services understands that there is no "one way" to increase traffic on a website or increase ranking on search engine result pages (SERP's). That is why we offer search engine marketing (SEM) clients a customized combination of paid (AdWords) and content-driven strategy to increase traffic and search engine result listings for their website(s).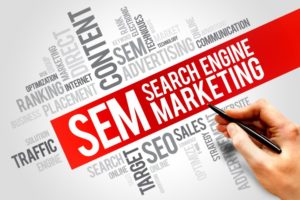 These methods will frequently include:
• Search Engine Optimization (SEO)
• Regularly Posted Original Blogs/Articles
• Press Release Optimization
• On-Line Public Relations Management
• Article Publication and Distribution
• Sponsored Pay-Per-Click Advertising
Maximizing return on your digital advertising investment (ROI) requires careful marketing analysis of existing promotional efforts and a multi-tiered approach for SEM expansion. That is why the team at McCauley Marketing Services is there to help you through every step of the process.
Modern search engine marketing (SEM) is increasingly influenced by social media marketing (SMM) and by how those in your social network are sharing information about your company and its services. That's why our McCauley Marketing Services team constantly analyzes online and in office tracking, researches all of your SEM options, and then carefully records your results in order to ensure that your brand is maximized.