Strategy Development and Tracking
For healthcare marketing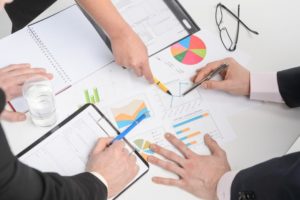 With modern technology and media, there's an endless list of ways to market to your potential customers – social networking sites, content marketing on your own website, billboards, print ads, television ads, and much more. As a healthcare business owner, it's easy to get overwhelmed by all the details, and that's where our entire team of specialized experts at McCauley Marketing Services come in.
Beth McCauley has spent over 25 years in the marketing and healthcare industries, learning all about how to maximize the marketing resources for doctors' offices, medical spas, hospitals, medical supply companies, and more. These decades of experience have allowed Beth and her team to see the big picture and expertly understand how to build a variety of coordinated and customized marketing campaigns that work together.
However, one of the most important parts of ensuring that your company's resources are being put to good use is to track your leads. A marketing strategy is a constant work in progress, and our team at McCauley Marketing Services can help you set up an efficient and consistent system to identify where your new customers are finding you and which marketing campaigns are most successful. Along the way, we'll use this information to adjust your marketing strategy as needed and make sure you're getting the most for your investment. On top of using the data to adjust your future marketing campaigns, we can also compare it to your internal Profit & Loss statements to make sure all aspects of your internal business are functioning as flawlessly as possible (medical care providers, front desk staff, etc.) and to identify the need for any additional guidance internally.
In order for a marketing strategy to be effective, it needs to be customized to account for your target audience, your budget, and your distinct brand, and this requires true expertise. To learn more about how we can help your healthcare business be more successful, schedule a meeting with McCauley Marketing Services today.
Contact Us