Video Marketing Services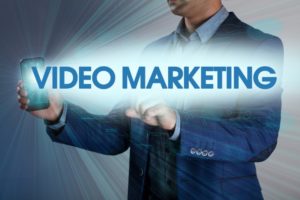 Television, radio, and print advertising will always make up a significant portion of any comprehensive marketing strategy, but the latest technology has also given today's businesses more ways to connect directly with their customers than ever before. Among the most popular and efficient of those methods is on-line video. Self-generated video content can be easily posted on YouTube, social media platforms like Facebook, or even on a company's own website. When properly promoted, this can be a great way to answer frequently asked questions, demonstrate popular techniques, or even show an enthusiastic client testimonial, all in a format that is both eye-catching and readily accessible.
A 2016 survey of 230 marketers and online consumers found that 61% of businesses already use video as a marketing tool and 91% of marketers planned to increase or maintain their investment in video in the future. Unfortunately, most businesses also find that they struggle to promote their video content, and promoting is just the tip of the iceberg. In order for any video to be successful and reach as many viewers as possible, it needs to be carefully edited, optimized, and strategically incorporated into a comprehensive marketing and public relations plan. The marketing specialists at McCauley Marketing Services have been successfully producing, editing, optimizing, and promoting video content for our clients for years. We can work with you directly or with a videographer of your choosing to help get your message out to your customers in a format that you can be proud of.
Contact Us