Public Relations Services
(Print, Web, Radio, TV)
The 2010 annual Jobs Rated Report rates the Public Relations Officer as the 8th most stressful job on its list of the 10 most stressful careers. Save yourself and your staff time and effort by utilizing McCauley Marketing Services public relations services. We will sift through and manage all of your "insider relationships" with local publications, internet firms and others so you can determine the best choice for your needs. This will also eliminate unnecessary and intrusive phone calls and e-mails from sales representatives so your valuable time is better spent.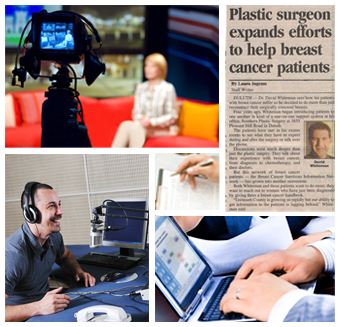 Our public relations efforts help to enhance and support your communication efforts: whether it is promoting a special event or getting your business exposure in local and /or national television and print media outlets, McCauley Marketing Services utilizes public relations tactics to help create a strong brand for your business and establish you as an expert in your field. With the rising popularity of online press releases as a valuable source of information, online press release distribution can also help to greatly enhance your online presence.
McCauley Marketing Services will make sure you are sending the right message to your customers and collect relevant tracking information that will serve as feedback not just in relation to your public relations campaign, but how customers are reacting to your service.
Contact Us