Website Design, Re-design & Maintenance Services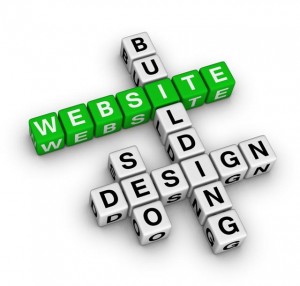 Website design has many important components with two crucial ones including how it looks and what it does for your business. Consumers use the web to gather all sorts of information. How your website looks, accessibility and its navigation are important elements in attracting customers and keeping them coming back for more updated information. The website content works to provide the necessary material for clients and potential clients to learn more about your business– how they get to your website is another story.
Search engines use the search engine optimized (SEO) information on your website, which is embedded in tools like meta tags among many others, to help users find the most applicable results for their search topics. For businesses, it's important to have good placement on search engine results pages (or SERPs) so that potential customers can easily find and visit your business's webpage.
Social networks like Facebook, Twitter, LinkedIn, and Google+, as well as blogs, are useful tools to incorporate into your website in order to add new content to optimize through SEO. Utilizing our knowledge, search engine marketing and social media strategy, McCauley Marketing Services works to optimize your website to attract new visitors and maintain existing clientele.
McCauley Marketing Services understands the importance of creating both user and search-engine friendly websites. Our experienced team of web developers, graphic designers, copywriters, and market researchers work closely with clients to identify the appropriate material to showcase their businesses' assets, improving customer service and customer relationship management.
Website Redesign
As your business changes, McCauley Marketing Services can evaluate your needs and update your current website in order to accommodate everything from an expanded marketing services menu to changing leadership or complete rebranding, etc. Through continual observation and tracking, the McCauley team can ensure your business's digital reputation remains positive and the most accessible among sharing platforms without compromising your brand's personality.
Because your website is a large part of your presence on the internet, our goal is to adequately convey the information your clients need to attract and sustain their investment.
Responsive Website Design
As technology and consumer habits change, McCauley Marketing Services ensures your website receives the best exposure possible with responsive website design. When it comes to surfing the internet, our SEO experts and web developers initially strategized ideas for browsing through computers, laptops, and the very first mobile devices. Today, technology has exploded overnight and continues to exponentially grow as audiences are now using various mobile devices, laptops and netbooks, tablets, and larger resolution monitors.
To adapt to the technology growth, our web designers incorporate responsive web design to accommodate your current website's content and appearance. Responsive design is creating a flexible website layout that maintains its appearance to comfortably fit the widths of any browser. For example, users can stretch their browser window wider or narrower, and the layout automatically adjusts itself. This also applies to different devices, so your website will be consistent whether you are looking at it through a large-screen computer monitor or on a smartphone.
In addition to the growth in technology, many users are changing the types of browsers they use. With options including Google Chrome and Mozilla Firefox, our designs remain consistent to fit audiences' consumption habits.
Contact us for more information about our Atlanta website design and redesign services.
Contact Us