In the fast-paced world of online marketing, content is certainly king. This fact has remained consistent for over twenty years. Regularly churning out high-quality, engaging content will endear you to your built-in customer or patient base and new prospective leads, as well as the all-important search engine optimization (SEO) algorithms. But producing, organizing, and managing all your web content is more challenging than most people realize, especially for smaller companies or practices. That's why the experts at McCauley Marketing Services are happy to provide some tips for how to effectively manage your online marketing content.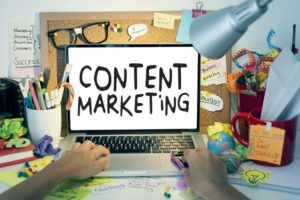 Create a Posting Schedule
Effective content marketing requires regularly updating your website with the "right" content, blog posts, and various social media pages to help keep your followers coming back. But there is a fine line between posting regularly and posting too much. Creating a regular posting schedule and sticking to it will keep your updates organized and on-track in an effort to prevent you from bombarding your readers with a content avalanche all at once.
Build up a Content Surplus
Generating compelling, engaging marketing content can be a time-consuming task, but a quite rewarding one when done correctly. That's why we recommend setting aside some time each week (or month) to prepare your updates in advance. Saving up quality content for future use can keep you ahead of the curve and help you avoid scrambling to come up with something fresh in a pinch. But be careful when building up your content surplus. It's essential that your content be published at a time that works best with your overall strategy and SEO needs.
Be Flexible
Your content management strategy should serve as a guide to help plan, create, distribute, and measure your content marketing efforts. Don't be afraid to shake things up if you feel like you're not getting the most out of your content marketing. Leaving some room for adjustments in your content marketing plan can help improve and optimize your efforts as new strategies present themselves.
Developing a successful online marketing strategy for your business or practice can be tricky, time-consuming work. Following these tips can help you streamline the process and get your digital marketing effort up to speed in a hurry. It's most important to confirm that your content matches your unique brand identity and personality in order to be successful. If you still prefer professional help for your online marketing, you can always call the experts at McCauley Marketing Services. Our team will work hard to create and implement the custom marketing plan that best fits your unique needs while letting you focus on what's really important to your business. For more information or to schedule a consultation, please contact McCauley Marketing Services today. You can also follow us on Facebook, Twitter, and Google+ for more marketing tips, news, and updates.