It's hard to fathom that each passing year will be as great as the last but for us, it really has.  The beauty of marketing is that it is constantly evolving and challenging us to stay sharp and ahead of the curve; guess you can consider us adrenaline junkies of the public relations/advertising world – but we're okay with that.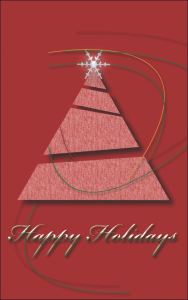 Regardless of how thrilling we find our work, none of it would be possible without the continued support of our clients.  We are so fortunate to work with great clients who make us want to work harder to get the results they deserve.  From online reputation management to print/web advertising campaigns, our clients are building well-rounded marketing portfolios and strategies that are creative and so much fun to watch thrive!  Even if the year is ending we have no doubts that the success of our clients won't and we are so thankful to each individual/team/organization that we have the privilege to work with throughout the year.
As we begin the New Year we are hopeful for a few things: prosperity for our clients, a hardworking team of gifted individuals and witnessing social media blunders (not made by us of course)!  Thank you for being so great and for choosing McCauley Marketing Services as your marketing experts.  We are hopeful for the possibilities 2015 holds and can't wait to share them with our growing family in the future.
From all of us in the McCauley Marketing Services family, we wish you and your family a very happy holiday and a bright and fruitful New Year!