Marketers have had a love/hate relationship with quick response (QR) codes since their introduction into mainstream marketing collateral within the last five years.  Designed to usher consumers to websites or landing pages with additional information specific to whatever material on which they appear, many in the tech industries claim there are too many barriers for consumers or marketers to use QR codes effectively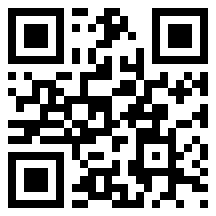 Because no major smart phone manufacturers currently include a QR code reader app on new phones, consumers' first hurdle is finding out about the functionality and locating a compatible scanning app to be able to access the codes.  Another obstacle consumers have to overcome is finding the needed information once they scan a product's QR code.  Many graphic designers also dislike the high-contrast square barcode appearance of QR codes and feel it can detract from their desired aesthetic.
As described back in 2011 in B.L. Ochman's Ad Age article, "No, QR Codes Aren't Dead. They're Just Used Badly," the trick to integrating QR codes or any emerging marketing tool is to first make sure that it makes sense for your brand strategy and audience.  Do QR codes make sense to include on informational brochures detailing the amenities of senior living facilities?  Probably not; however, they do make sense on the backs of the business cards for interior designers or construction companies linking to their online portfolios.  Another important thing to remember is to track your QR codes using website analytics.  Are people using them?  If so, where are they going once they access your site?
McCauley Marketing Services works with our Atlanta advertising clientele to construct thoughtful campaigns based on their individual needs and unique client base.  If you would like to discuss which tools fit best in your company's marketing strategy, contact McCauley Services.  You can also connect with us on Facebook, Twitter, and Google+ for the latest mobile marketing technology news.