The best taglines have a clear message or represent the brand's promise. When a great tagline is created, it often remains with the brand through their lifespan. Some of the most memorable taglines include Nike's "Just Do It" and Allstate's "You're In Good Hands." Taglines represent one of the main goals when the creative team at McCauley Marketing Services creates branding strategies for our clients: be unmistakably unforgettable.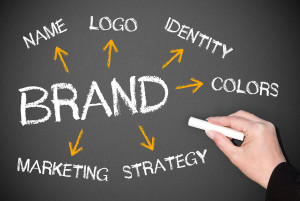 Not everyone necessarily needs a tagline to create a connection with potential clients or loyal customers. If you have a catchy business name and expertly-designed logo, it may not be needed. Rather than creating or redoing your tagline, you have the option of renewing the name of your business by shortening it or making other changes, like American Express did when it became AMEX.
Logos and taglines both indefinitely have a role in rebranding, whether you decide to keep your signature tag or revamp completely. Last year, TV network A&E marked their lighter, more fun transition in the television landscape by replacing "Real Life Drama" with "Be Original." In May, fast-food royal Burger King altered their tagline of 40 years to read "Be Your Way" rather than "Have It Your Way." In a statement, the chain's higher-ups indicated the motive behind the change was an effort to move beyond simply allowing customers to customize their burgers and initiate a connection with the personal lifestyles of their audience.
Whether you're just beginning to build your business or working on considering rebranding, we can help develop a unique voice through writing compelling web copy, presenting engaging social media ideas, and refreshing print marketing in the form of flyers, business cards, and more. With our team on your side, we can help you create a logo and tagline that accurately encompasses your brand's past, present, and future.
For you, what makes a great tagline? Head over to our Facebook, Twitter, or Google+ and tell us. If you need assistance with your marketing or rebranding strategy, contact us.